Church tax exemption restored | Richmond Free Press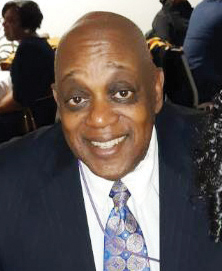 The Community Church of God in Christ is once again recognized by the city as an active and functioning church, according to District 2 City Councilor Katherine Jordan.
In an email to Free Press on Monday, Ms Jordan said the city's office of the real estate appraiser had confirmed that the church's tax-exempt status had been reinstated on the shrine it was she had been at 1801 Park Ave for 45 years.
As a result, the church no longer faces a property tax bill of $ 46,128 that the city's finance ministry issued after the appraiser's office revoked that status on June 6 on a claim it claimed. which the building had been vacant for three years.
The church has been in operation for 112 years,
Dr David N. Wright Sr., the historic black church pastor for 37 years, told Free Press he heard from Ms Jordan's office and felt relieved.
However, he said he still had not received confirmation, advice or information from city assessor Richie N. McKeithen or deputy assessor Melvin Bloomfield.
Steve Skinner, a spokesperson for Richmond City Council, who appoints the assessor, sent a separate email Monday to the Free Press also stating that the church is again exempt from tax.
"We understand that the entity that owned the building / building had not responded or returned the real estate review forms that were sent to them last year by the Richmond office of the appraiser. real estate regarding the verification of the nonprofit / church use exemption, which had been in issue for three years, "Skinner wrote.
Mr Skinner said the issue was resolved after the church "contacted, spoke, followed up and submitted the information to the assessor's office."
Mr. McKeithen and Mr. Bloomfield were unavailable for comment.
Dr Wright remains puzzled that anyone suggesting that the community church has gone out of business or that the church needs to justify itself to city officials, given that state and federal constitutions support freedom. of worship and essentially prohibit the taxation of shrines and other places of worship.
"Our church was born in 1909 and has been a center of faith ever since," said Dr. Wright. "This includes the last three years.
"We were open during the pandemic and had nightly awakenings for 157 days," Dr. Wright continued. "What evidence would the assessor have relied on to question the existence of the church?" I was not informed. It seems the reviewer did it on a whim.
"This tax situation created enormous and unnecessary stress on me and the congregation that we did not deserve, all because someone in a municipal office decided to take action without investigating. It is shameful. If this is truly over for us, I can only hope that no other faith community will have to have this kind of experience.