Cruze Farm hosts a "friends and family" evening | Business and finance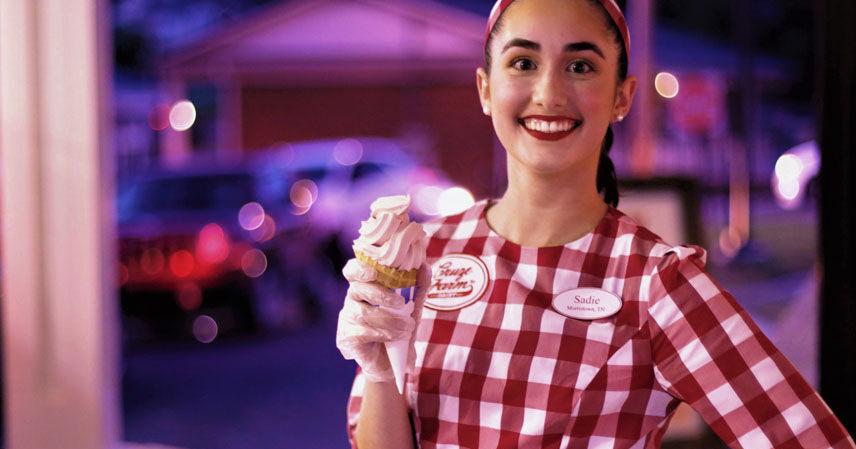 It was a smooth opening with smooth service as Cruze Farm hosted a 'family and friends' night at its new location in downtown Morristown.
In April, the company announced it would be located at 125 E. Main Street, the former location of Jefferson's federal branch across from First United Methodist Church in Morristown.
On Wednesday night, a large crowd gathered outside for a chance to get $1 ice cream.
"We're working on our whirlpools, sales and Southern hospitality with our amazing new team in Morristown," the company said.
Known for its locally produced dairy products, Cruze Farm has gained something of a cult following for its three locations, two in Knox County and one in Sevier County.
"We treat Jersey cows and make fresh churned ice cream with milk from our herd. We pasteurize and bottle real churned buttermilk, whole milk, light milk, chocolate milk, coffee milk and seasonal flavored milks," the company says on its website. "Our cows are on pasture 365 days a year and never receive hormones. Our milk is not homogenized so the cream rises to the top. You will find our milk primarily in Knoxville at Three Rivers Market, Whole Foods and local stores. Our dairy is a state-licensed and inspected milk processing plant. Several years ago, we placed a conservation easement on our farm and hope that it will now be "a forever farm".
The company says its standards haven't changed in 30 years of business.
"We sell milk, ice cream and pizza – and make sure it's delicious – but our main goal is to connect with people and build community through our dairy farm," he said. -he declares.