Fall Flavors Festival Saturday at Ridgway | New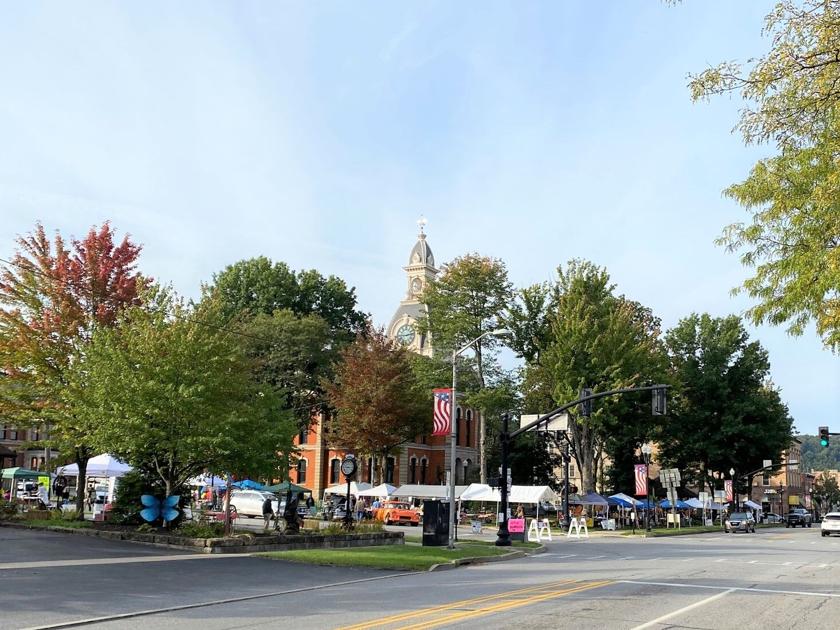 RIDGWAY – The annual "Flavors of the Fall" festival, sponsored by the Ridgway-Elk County Chamber of Commerce, returned to Ridgway in style on Saturday.
The annual event is the culmination of summer events at Ridgway and always draws huge crowds to town for the affair all day. Over 40 vendors gathered on the grounds of the Elk County Courthouse on Main Street, selling a wide variety of items ranging from food to fundraising wreaths for various organizations.
Many of the downtown businesses that make up the Ridgway Chamber of Commerce also attended at their locations across town, as the event drew hundreds of attendees for the day. A beautiful fall day greeted all visitors, and the rapidly changing foliage of the trees of Ridgway and the surrounding hills and valleys only added to the beauty of the day.
Hayrides started at 11 a.m. for those wishing to take a quick tour of historic Ridgway, with the beautifully restored homes that once housed timber and fur barons were wonderfully decorated with the seasons.
There were plenty of activities for the kids too, with the Ridgway-Elk County Chamber of Commerce offering a quick craft project for free and the Tri-County Alliance sponsoring a huge inflatable slide on the courthouse lawn of the Elk County.
From Cliffe's to Broad Street Boots, to ECCOTA and the Dollar General Store, downtown merchants have contributed to the festival's success with sales and giveaways in their stores. Retired Senator Joe Scarnati and his wife Amy, owners of the Dan Smith Candy Company, stood outside their downtown store serving freshly made cotton candy at their Main Street store.
And Trinity United Methodist Church continued to sell their fresh apple balls as soon as they took another batch off the ovens, proving that Ridgway's sweet tooth can never really be satisfied.
The Chamber and local businesses thank everyone for attending on Saturday. The next major Chamber of Commerce event will be the ever popular "Business Trick Or Treat" October 28 in downtown Ridgeway.