How to help Ukrainians seeking refuge in the United States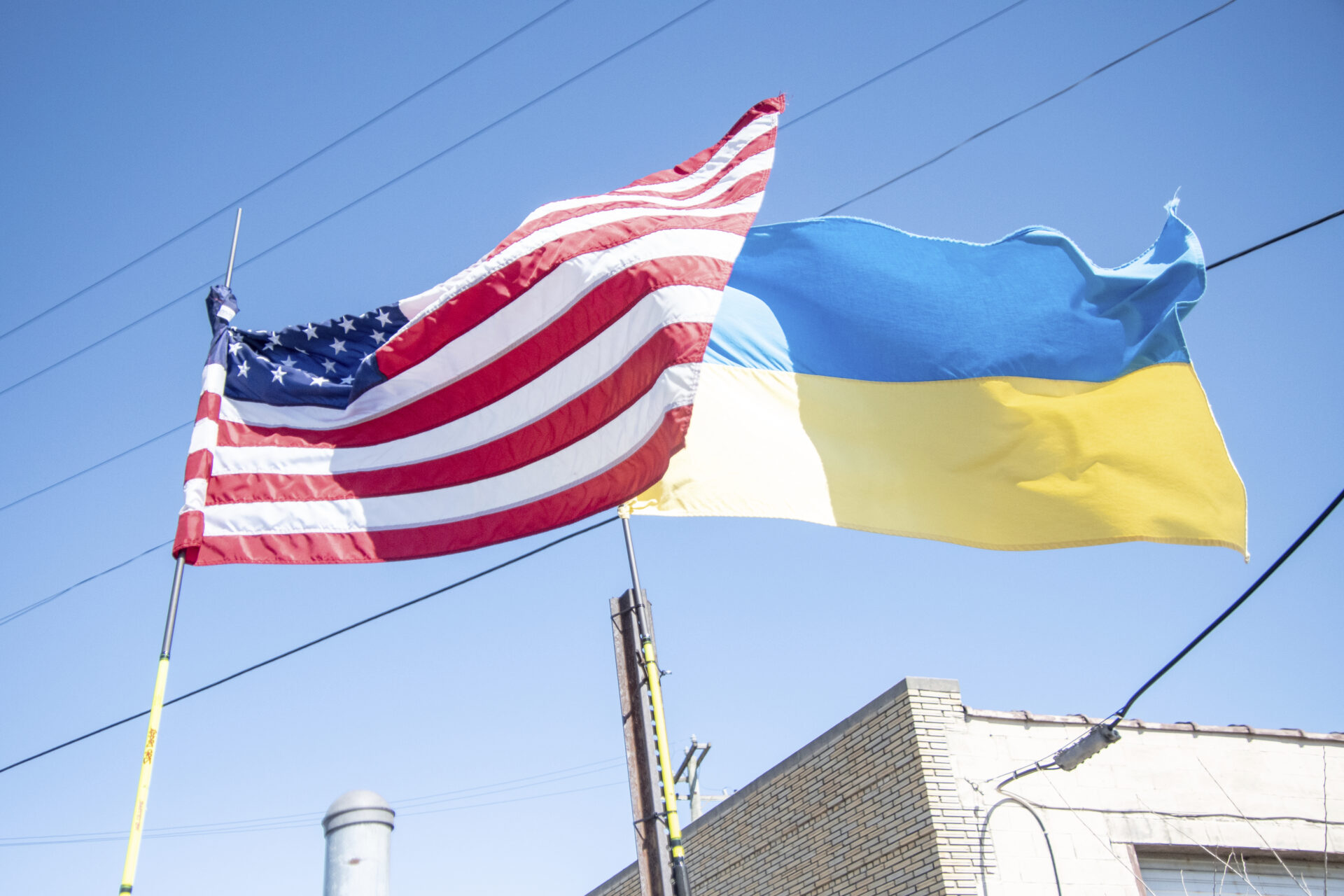 Editor's Note: Philanthropy Roundtable provides a list of organizations offering assistance to Ukrainians fleeing violence in that country and seeking refuge in the United States. However, be aware that the roundtable did not review all of these organizations, and we are simply listing them here for your review and consideration.
In a bid to welcome up to 100,000 Ukrainian refugees to the United States, the Biden administration is this week launching "Uniting for Ukraine," a "streamlined process for Ukrainian citizens who have been displaced by Russian aggression to apply for humanitarian parole". Charities will be instrumental in offering assistance to Ukrainians arriving in this country in the weeks and months to come – and will help provide services such as housing, food, English lessons and employment. As a supplement to our first blog on how to donate to Ukrainians in need on the ground, Philanthropy Roundtable has compiled a list of organizations providing relief here at home.
AirBnB.org
Airbnb.org is funding short-term housing for up to 100,000 people fleeing Ukraine. The public can help by offering free or discounted temporary stays through the website, or by donating money to fund stays. All donations for this effort "will be used to connect people with short-term housing, stays are completely free for clients of the program [and] donations are tax deductible to the extent permitted by your local tax laws.
Church World Service
Church World Service has helped welcome Ukrainian refugees to the United States for more than a decade as part of its efforts to address the global refugee crisis – and will continue to do so as more and more Ukrainians arrive in this country. "As one of nine U.S. resettlement agencies, CWS continues to fight for a robust system through which the world's most vulnerable – whether from Ukraine, Afghanistan, Tigray, Syria, Burma or elsewhere – can access pathways to rebuild their lives in peace."
Hebrew Immigrant Aid Society
Hebrew Immigrant Aid Society, a global Jewish non-profit organization, "works around the world to protect refugees who have been forced to flee their home countries because of who they are, including ethnic, religious and sexual. For more than 130 years, HIAS has helped refugees rebuild their lives in safety and dignity. The organization is closely involved in the resettlement process and stands ready to help displaced Ukrainians, as well as partners in the American Jewish community.
International Rescue Committee
The International Rescue Committee (IRC) works with local partners, including 25 offices across the United States, to help newly arrived Ukrainian refugees by providing immediate assistance, including food, shelter and medical care. Each resettlement office serves as a free, one-stop center for the needs of refugees during their crucial first months in this country. Through a network of staff and volunteers, the IRC helps refugees learn about life and customs in America, secure jobs, learn English and become citizens. Refugees are encouraged to find work quickly and fend for themselves – and most do. The refugees even repay the loans taken out for their plane tickets here.
Lutheran Immigration and Refugee Service
The Lutheran Immigration and Refugee Service (LIRS) supports and advocates for immigrants and refugees, transforming communities through service and justice ministries. For 80 years, the organization has offered welcome and hope to more than half a million refugees. LIRS works closely with local communities to encourage volunteer action to support Ukrainian refugees resettling in the United States and "will keep volunteers informed of the most urgent needs, such as airport transfers, accommodation, transport and other essential services". Those interested in volunteering can find more information here.
Ukraine takes shelter
Ukraine Take Shelter is "an independent platform helping to connect Ukrainian refugees with potential hosts and housing". The platform, created by Harvard students Avi Schiffmann and Marco Burstein, connects Ukrainian refugees who need to find shelter with potential hosts. This "simplified version of AirBnB" emphasizes entrepreneurial thinking and private, voluntary action.
Additional guidance on this topic is available to members of the Roundtable donor community. please contact [email protected] for more information.