Jim Bailey Column: ACS Showcases Its Best Graduates | Opinion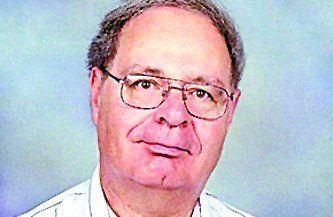 Can anything good come out of Anderson? From the looks of the latest Anderson Community Schools Hall of Fame class, you better believe it.
During my early years at the Anderson Herald, the ancestor of this newspaper, I met many talented and precocious individuals. Four of them in particular of the 11 ACS Hall of Fame inductees last month crossed my path in the late 1960s.
We'll start with Stephen Hofer, a mischievous young man who spent a year in the Herald as a reporter out of Madison Heights high school. From his photo in the newspaper, he has changed very little.
Steve was interested in journalism from the start. From The Herald he went to the Bloomington Herald-Telephone, where he became editor-in-chief at the age of 22. profession in a big way.
At the head of the Los Angeles-based Aerlex Law Group, he has managed hundreds of airline acquisitions and represented several high profile clients.
Jim Regenold first entered the scene as a member of the 1965 Babe Ruth World Series host team, leading Madison Heights to its first two sectional basketball championships. He really flourished at Ball State, where he set almost all of the school's scoring records.
Returning to MHHS as a teacher and coach, he entered administration, becoming the first principal of the merged Madison Heights and Anderson high schools, also working at North Side Middle School and Highland High School, where he admits to having experienced all the different traditions. local high schools. He ended his career in Alexandria.
Rod Freeman was an Indiana High School star in football and basketball at Anderson High School. He played basketball at Vanderbilt University in Nashville, Tennessee, then was drafted by the New York Giants of the NFL, the Philadelphia 76ers of the NBA and the Memphis Tams of the former ABA. After a brief soccer tryout, he returned to basketball, playing for a year with the 76ers.
Freeman returned to Nashville, where he was active in the business world, first with Fitness Systems and currently as the owner of Rod Freeman P3 Home Loans.
Dr Mark Kane grew up in the church I attend. Now a psychologist in Michigan working with the Gesundheit Institute, he became involved in clowning as therapy for military veterans with post-traumatic stress disorder, helping to produce a documentary with the acclaimed Patch Adams, "Clownvets".
Dorothy Boyd, Jack Brinkman, Dr Virginia Chapman, Dr Leslee Keys, the late Arno Land, Rob Spaulding and the Reverend Bill Watson were also inducted into the ACS Hall of Fame.
The recent trend has compared unfavorably the education received by ACS students. It is refreshing to see what the alumni have accomplished.