Judge Blocks Meeting Called by Pastor of Fourth Baptist | Richmond Free Press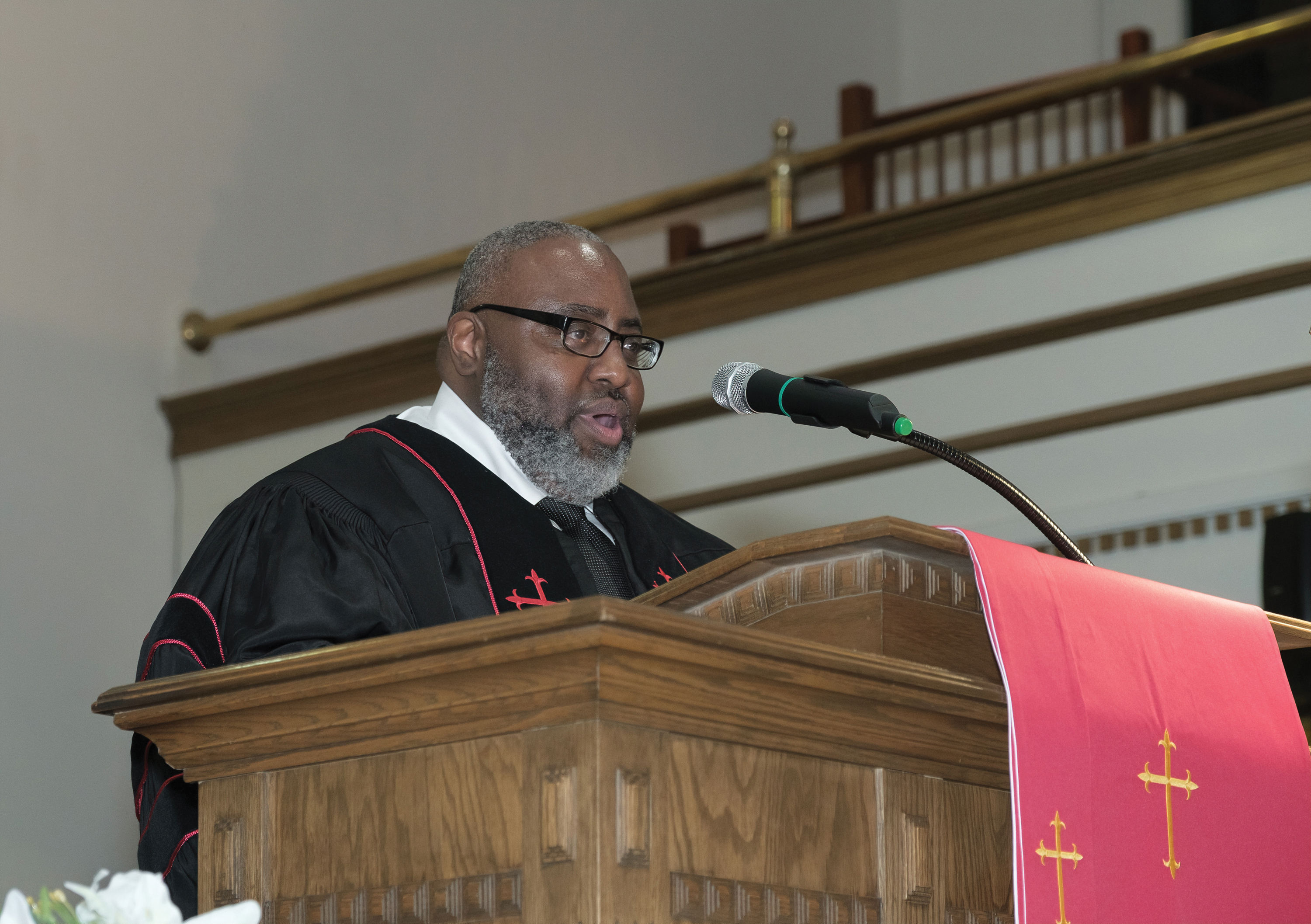 A Richmond judge on Tuesday barred the pastor and board of deacons of a divided fourth Baptist church from holding a special congregation meeting on Saturday, June 5 to conduct a second vote on the removal of trustees, treasurer of the church and the chairman of the finance committee.
Richmond Circuit Court Judge W. Reilly Marchant told Pastor Dr. William E. Jackson Sr .; the president of the deacons council, Gerard A. Dabney; and their lawyer, Justin R. Coleman, such a meeting and vote of the Church Hill congregation would violate the terms of an April 15 consent decree reinstating church officers who were dismissed last year and prosecuted to contest their eviction.
The judge reminded the defendants that the consent decree freezes the status quo and prohibits the church from making major changes until a full hearing on the issues is held. This hearing is set for Monday August 16.
The freeze includes the transfer of assets, the overhaul of the church's financial structure or the dismissal of church officers.
The church, founded 162 years ago, is not a party to the litigation.
"You can hold any meeting you want," Judge Marchant said, but noted that only routine matters, such as paying bills and the like to keep the church going, could be considered.
The judge noted that Mr. Coleman and William F. Seymour IV, counsel for the trustees and other plaintiffs who had sued Dr. Jackson and the deacons, had signed the consent order.
Judge Marchant said the two sides must agree to any meeting on substantive issues before the August hearing.
The plaintiffs had not accepted this Saturday's meeting, Mr. Seymour told the judge. He said no progress had been made on holding a session to iron out the differences between the two sides. Much of the opposition relates to Dr. Jackson's efforts to incorporate the church and make it work through a corporate structure.
When Dr Jackson testified that, based on legal advice, the meeting was called in accordance with the statutes of the church, Judge Marchant said the court order prevailed over the statutes.
The judge also warned that there would be consequences if further attempts were made to "end the order".
Mr Seymour requested court intervention after Dr Jackson announced plans for the June 5 special meeting, just four days after the consent order was signed.
Separately, Judge Marchant gave the pastor and deacons 20 days to arrange for the delivery of the documents, reports, records and tapes of church meetings that the plaintiffs had requested and were in the possession of the church. Mr Seymour noted that church clerk Darlene Graham provided only written minutes.