Loans worth over £12m will support industrial regeneration projects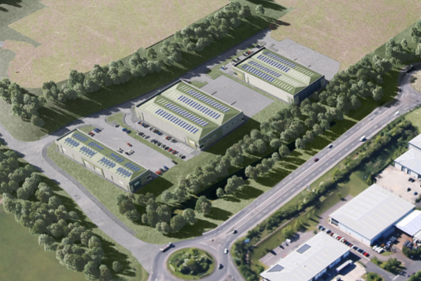 X
Sign up for free to get the latest news straight to your inbox
Register
A pair of loans totaling £12.6 million to property company Harworth Group will fund the development of two industrial sites totaling 192,000 square feet in South Yorkshire.
The money comes from the SCR JESSICA Fund and the South Yorkshire Pension Fund.
A £6.8 million loan will fund the development of the next phase of Gateway 36, 110,000 square feet of industrial space spread over three units, located just off junction 36 of the M1. This is phase 2A of the larger master plan to redevelop the former Rockingham colliery, with SCR funding phase one in 2015.
And a £5.8m loan will facilitate the development of 82,500 square feet of industrial space across three units at Advanced Manufacturing Park (AMP) in Rotherham, also a former coal mining site. SCR has previously funded units at AMP for Harworth.
The SCR JESSICA Fund was established in 2013 to support regional investment and economic growth in South Yorkshire.
The success of the program led to the launch of the £80m South Yorkshire Pension Fund in 2019. Both funds are managed by CBRE's investment advisory team, part of CBRE Capital Advisors.
Will Church, Senior Director, Investment Advisory, CBRE, said: "These projects build on the strong relationship the funds have established with Harworth over the past few years, delivering vital redevelopment projects which are a catalyst for broader socio-economic growth. In the region.
"It's great to see the funds collaborating on these regeneration projects, allowing them to broaden their scope of investment and increase their commitments."
Ben Morley, Director of the SCR JESSICA Fund, added: "As the fund enters its tenth year of investing, it continues to support high quality developments across the region.
"The two new schemes will see the JESSICA fund have invested £70m in the regional economy, leading to 308,000m² of development.
"With recent repayments, the fund is well positioned to consider new investment opportunities and would particularly welcome programs seeking to expand in our urban centers."