Major Laura Ann Darden Hyatte | Obituary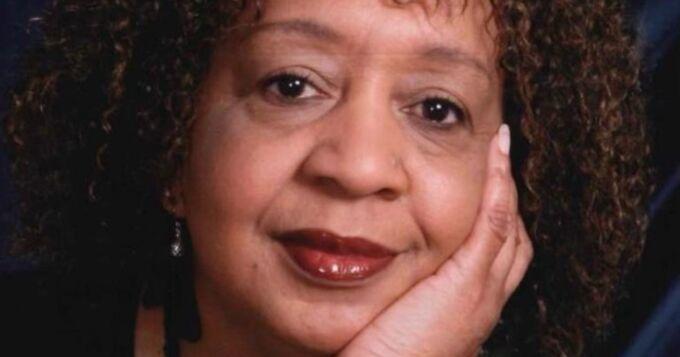 Laura Ann was the third child born to Sam Darden, Jr and Lucy Mae Berry on December 6, 1952 in Chester, Texas. She joined the Palestine Missionary Baptist Church in Chester, Texas at a young age. After making Aurora her home, she joined Living Hope Bible Church where she served actively in the church until her illness. She was a member of The Exalted Word for over 20 years and participated in the Prayer and Bible Warriors study group under Reverend Barbara Hughes, Monday through Friday at 6 a.m. She also worked in the finance department of the church.
Laura completed her formal education at Chester High School in Chester, Texas and graduated valedictorian of her class. She received an award for completing the twelve years without missing a day of school. She continued her studies at Stephen F Austin State University in Nacogdoches, Texas, where she graduated in three years with a Bachelor of Science and majored in Mathematics and Computer Science. Laura taught high school math for two years before joining the military. In July 1975, she enlisted in the United States Air Force as an analytical scientist and later trained in computer communications systems. Laura has completed a special period of service in Grenada. Most of her twenty years in the United States Air Force she was stationed in Colorado where she retired as Major Laura Ann Darden Hyatte. After leaving the Air Force, she returned to college to earn a master's degree in accounting, where she worked diligently at Discount Tax Service. Laura also continued her work with children for many years through an after-school program called Whiz Kids. This program provided tutoring for children who were having difficulty in school. Whiz Kids also provided a meal for the family. She loved basketball and football; her favorite team was the Dallas Cowboys even though she lived in Colorado.
Laura met and married Ron Hyatte in 1978. From this union, they welcomed a beautiful baby boy, Ryan E Hyatte. She was proud to be his mother and she worked hard to make sure he had every chance of succeeding. When the grandchildren were born, she spared no expense for them either. She took great pleasure in looking after and spoiling her grandchildren Rylan and Ryder. Laura's family brought so much joy to her life and she felt blessed to have them all.
Laura was predeceased by her parents, Sam and Lucy Darden. She leaves behind two sons to cherish her memories Ryan E Hyatte and Ronnie Hyatte, both of Aurora, CO. one brother, Samuel L Darden (Margaret) of Houston, TX; four sisters, Peggy Scott (Tommy) of Ferris, Texas; Meschelle Hood and Valerie Davis (Michael), both of Nacogdoches, Texas; Anglethia Collins (Anthony) of Colmesneil, Texas; his stepmother Gracie Darden; two adoptive sisters Eula Collins (Tommie) of Leggett, Texas and Lillie Darden of Beaumont, Texas; five grandchildren; five aunts and five uncles and a host of nieces, nephews, cousins ​​and friends. Laura had special friends called the Golden Girls: Sharon Dehart, Doris Harper, Opal Mills and Alice Portley. And an extended sister of the family, Edna Robinson and her prayer partner Juanita Marshall.
The celebration of life services for Mrs. Laura Darden-Hyatte are as follows:
Friday, January 21, 2022
Public screening: 4:00 p.m. – 6:00 p.m.
Coleman Family Mortuary
Willie-Ruth Jerue Chapel
409 S.Magnolia
Woodville, Texas 75979
Saturday, January 22, 2022
Visit: 12:00 p.m.-1:00 p.m.
Celebration of Life: 1:00 p.m.
Palestine Missionary Baptist Church
161 Church Road.
CHESTER, Texas 75936
Services for Mrs. Laura Darden-Hyatte are in the professional care of Coleman Family Mortuary / 409 South Magnolia / Woodville, Texas 75979 / (409) 283-3031 www.colemansfamilymortuary.com
*Mandatory mask*
The Coleman Family Mortuary as well as the Darden-Hyatte Family will require all family members and friends to wear their masks and use all safety precautions as well as practice social distancing when entering the services.
To order flowers, share your condolences, and sign the guestbook for Laura Darden-Hyatte and her family, please visit www.colemansfamilymortuary.com