Middleton joins Arvest Bank Board of Directors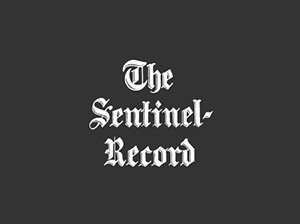 Arvest Bank recently announced that Mark Middleton has joined the board of directors of the bank which serves central, northeast and southwest Arkansas.
Middleton is one of 11 board members who advise, support and serve as a liaison for the bank, while leveraging relationships with business leaders in the region. He will serve a five-year term on the board of directors, a press release said.
Middleton is President of CommerceCorp International, an international investment banking firm. He is also the Managing Partner of MidCorp Investments and a Director of Middleton, Inc., a diversified family holding company.
Her community involvement includes leadership roles in many nonprofit organizations. Middleton is currently a board member of the University of Arkansas Medical Sciences Foundation Fund and the St. Vincent Hospital Foundation. He is also a member of Fifty for the Future.
"Mark's extensive experience and relationships at the local and national level will be an asset to us as we work to drive innovation and change to benefit our clients," Jim Cargill, President and CEO of Arvest Bank in the central, northeast and southwest Arkansas, the statement said.
"I appreciate that Mark has always remained true to his home country and is committed to being a vector of his continued success."
In 2017, Middleton was one of the first members of the Arvest Saline County Advisory Board, where he also supported the bank through professional and community involvement.
"Arvest is regularly recognized nationally for its achievements in multiple service lines and for the bank's excellent customer service. I am grateful for the opportunity to contribute to the success of this Arkansas-based business as we work with businesses and communities to identify how we can better meet and serve their needs, "said Middleton.
Middleton holds a BSBA in Finance and Banking from the University of Arkansas. As a Rotary International Fellow, he completed postgraduate studies at the London School of Economics. He also received his JD from the University of Arkansas Law School, where he was a member of the Law Review.
After practicing law with the Little Rock firm of Mitchell, Williams, Selig and Tucker, Middleton served as CFO of the Clinton for President campaign. He was then appointed special assistant to former President Bill Clinton and deputy to White House chief of staff Mack McLarty. After his government service, Middleton was instrumental in founding the Clinton Presidential Library and the Clinton Birthplace Foundation.
Middleton and his wife, Rhea Black Middleton, have two daughters and are members of St. James United Methodist Church.