New development in sight near Riverdale Park station of the purple line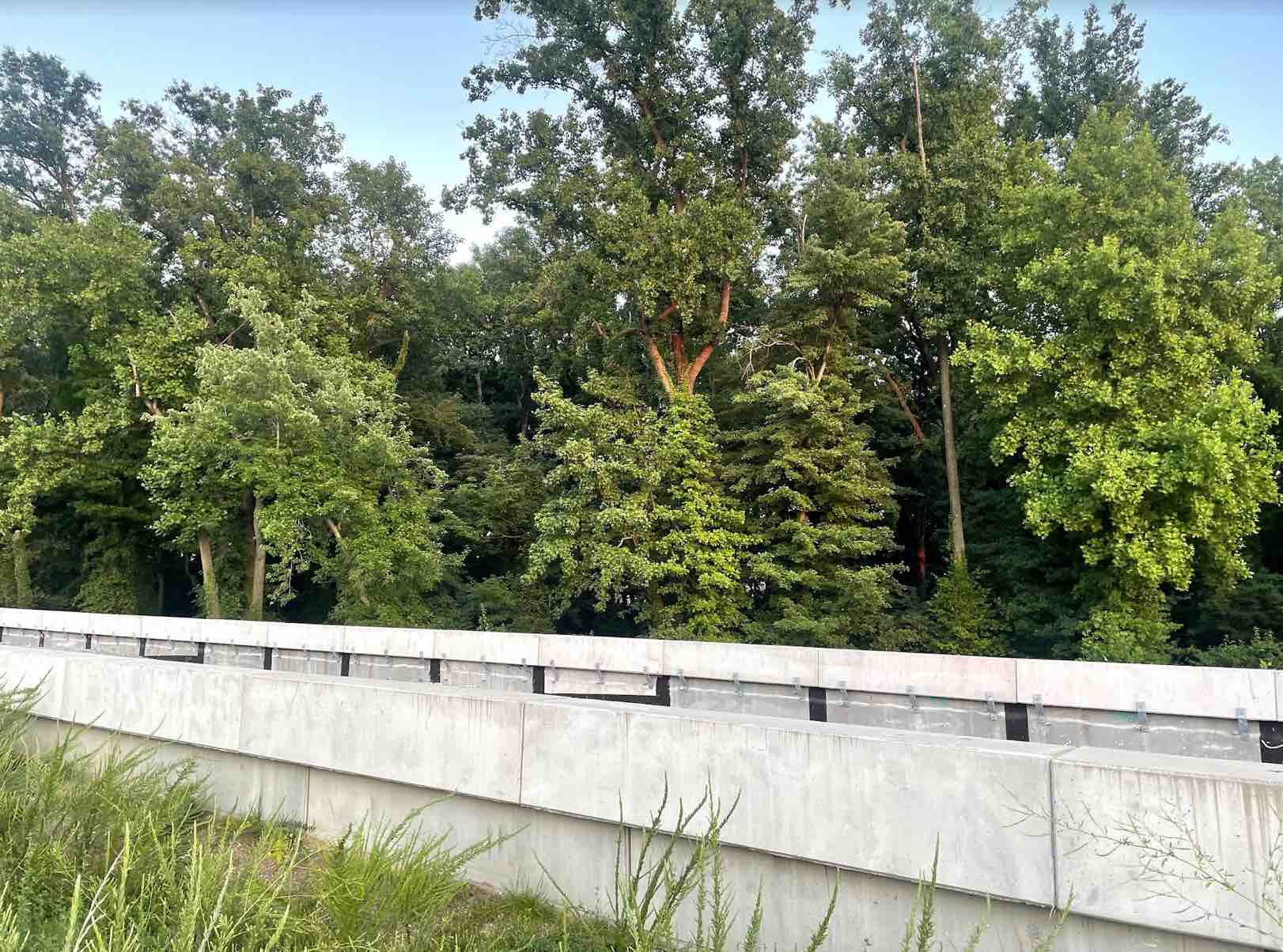 New development is being considered for a wooded lot next to the upcoming Purple Line station just outside Riverdale Park.
Located behind the Megamart near the East West Freeway and Kenilworth Avenue, the Headen Spring development would include 290 apartments, a 25,756 square foot community building, 3,200 square feet of retail space and 526 parking spaces.
It is offered through a partnership with Refreshing Spring Church of God in Christ and an associated nonprofit community development corporation Sowing Empowerment & Economic Development, or SEED.
An outline of the project says there would be four apartment buildings, including one dedicated to seniors and another with retail on the ground floor. The community building would include a gymnasium, daycare and community outreach space.
The development would also include 20 three-bedroom townhouses.
Since some of the apartments would be affordable housing, the project secured loans from a Kaiser Permanente fund and another set up by Amazon.
At nearly 10 acres, the site is one of the largest tracts of undeveloped land next to the Purple Line in the region. Major construction is expected to resume on the 16-mile transit line in August and be complete by the end of 2026.
Support the Wire and Community Journalism
Make a one-time donation or become a regular contributor here.
This entry was posted in Riverdale Park. Add the permalink to your favorites.