Robert Joseph 'Joe' Allen | Obituary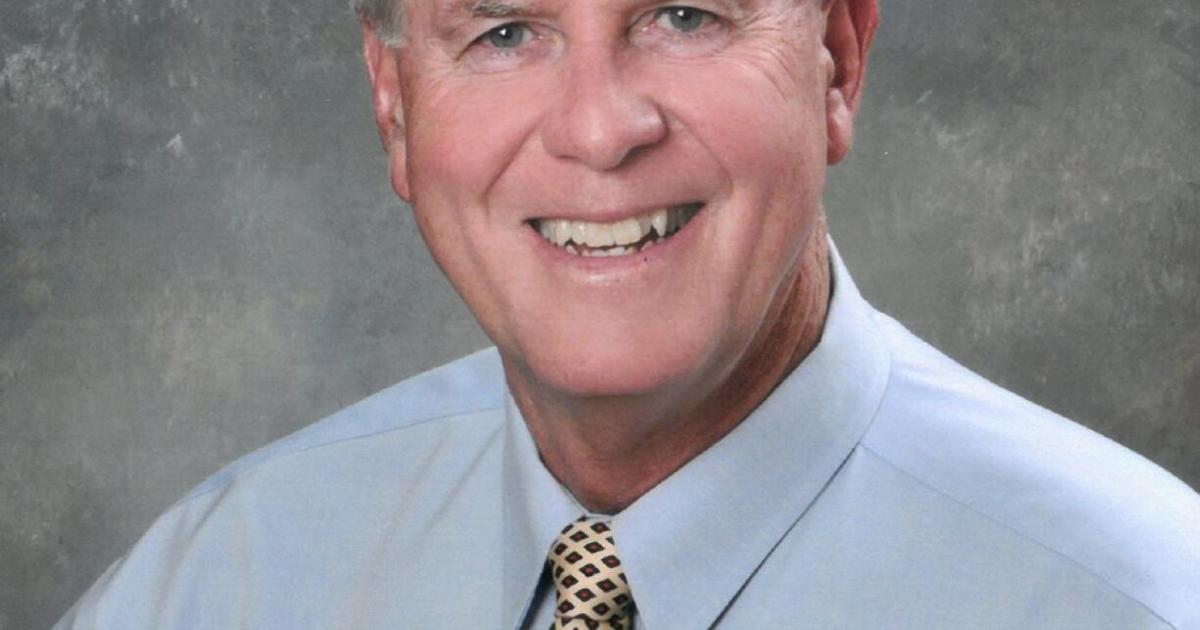 Robert Joseph "Joe" Allen, 74, passed away suddenly on Saturday, November 13, 2021, at Baptist Medical Center in Jacksonville, Florida. He was born in Folkston, Charlton County on September 10, 1947. His parents are the late William Robert "Bob" Allen, Jr. and Winona Tomlinson Allen.
Joe also passed away before his only son, a beloved son, Robert Joseph "Bart" Allen, Jr.
Joe was a proud graduate of the Charlton County High School Graduation Class in 1965. He was a member of the CCHS Football Team, Basketball Team, Track and Field Team, of the Beta Club and the FFA. Joe continued his education at the University of Georgia and in 1969 graduated with a Bachelor of Science in Forestry.
After graduation, Joe was employed by Union Camp in Eulonia, GA, and Gilman Paper Company in St. Marys, GA before going into a private business in the forestry and forestry industry. Joe was Executive Director of Southeastern Wood Producers for several years. He was known in the states of Georgia and Florida as a strong advocate and spokesperson for the forestry industry. His essential work in both legislative bodies has resulted in the passage of several important bills for the benefit of the forest industry. In 2008, Joe was hired as the director of the Caterpillar Forest Training Center in Auburn, AL. He retired from this post in 2015 and returned to Folkston.
Joe's first love was his Savior and Lord, Jesus Christ. He lived his life as a willing servant sharing the gospel and working with others. As a long-time member of the First Baptist Church, he held many positions, including the finance committee and the deacons council, of which he was the current president. Joe was also the teacher of the Gene and Trease Crews Sunday School class and a loyal member of the Food Department team delivering meals every Wednesday evening. While residing in Opelika, AL, he faithfully served at the First Baptist Church in Opelika where he had many wonderful Christian friends.
While Bart was a child and teenager, Joe held many positions for the Charlton County Saddle Club, including president. Joe loved his country and strongly believed in getting involved in the protection of this great country.
Joe is survived by his high school girlfriend and wife of 54 years, Marion Murray Allen; one sister, Donna (Randy) Nance; one brother, William R. "Bill" (Patsy) Allen; eight nieces and nephews, Mark (Catherine) Murray, of Rockmart, GA; Heather (Brian) Huling, Folkston; Miranda (JB) Campbell, Senoia GA; Lynn (Shanon) Murray, Folkston; Cindy (Hank) Alexander, Watkinsville, Georgia; Will Nance, Kingsland, Georgia; Paige (Jeremy) Nobles, Claxton, Georgia; and Forrest Allen, Folkston; 12 great-nieces and nephews, Hampton, Walker and Lilly Huling, Alaina and Ella Campbell, Taylor and Tanner Murray, Kaylee and Alyssa Alexander, Rhett and Tucker Nobles and Marah Allen.
The family received friends on Wednesday November 17, 2021 at Shepard-Roberson Funeral Home. The funeral was held on Thursday November 18, 2021 at the First Baptist Church in Folkston with the Reverend Dr Randy Jacoby as the celebrant. The bearers will be Mark Murray, Brian Huling, JB Campbell, Jeremy Nobles, Will Nance, Lynn Murray, Forrest Allen, David Lee, Hampton Huling and Walker Huling. Honorary bearers will be the Council of Deacons of First Baptist Church Folkston. In lieu of flowers, the family is asking for donations in Joe's memory from the First Baptist Church Folkston Building Fund, the Philadelphia Freewill Baptist Church, or the Bart Allen Memorial Fellowship.
Condolences can be expressed by signing the guest register at www.shepardfh.com. Arrangements were under the direction of Shepard-Roberson Funeral Home, Folkston.