The week ahead: March 30, 2022 | Colusa Sun Herald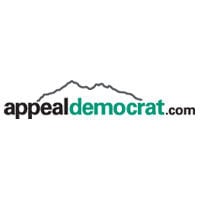 We hope you find this local events calendar useful. You can help us by letting us know of any events that should be listed for the general public. Email us at [email protected] Please be sure to provide contact information. Thank you!
Are you part of a club or organization that meets regularly? We can also include that… let us know.
COVID-19 vaccination clinic
Today
A county-sponsored COVID-19 vaccination clinic will be held at Colusa County Public Health, 251 E. Webster St. Colusa, from 10:30 a.m. to 12:30 p.m. for the Moderna vaccine. For more information, call 530-458-0399 or visit www.countyofcolusa.org/949/Vaccine.
Dementia Support Group
Today
The Dementia and Alzheimer's Caregiver Support Group will hold a meeting in the Fireside Room located next to First Presbyterian Church, 326 Jay St., Colusa, from 10 a.m. to 11:30 a.m. The meetings are confidential and open to all interested parties. For more information, call 530-458-5231.
Colusa County Republican Kickoff Meeting
Thursday
The Colusa County Republican Central Committee will host a meeting at Rocco's Bar and Grill, 546 Market Street, Colusa, beginning at 6 p.m. All are welcome to attend, but to become a member, interested attendees must be a registered Republican in Colusa County.
family living room
Saturday
In celebration of the nationally recognized "Month of the Young Child", the Colusa County Office of Education – Department of Children's Services will be hosting a family fair at Egling Middle School, 813 Webster Street, Colusa, 10 a.m. to 2 p.m. Festivities will include games and activities, art projects, snacks and drinks, a magic show, petting zoo, sensory activities and more. For more information, email [email protected]
Corporate finance workshop
Monday april 4th
The Colusa County Chamber of Commerce will be hosting a workshop on business finance at the chamber office, 2963 Davison Court, Colusa, from 9-11 a.m. , local bank business programs and alternative lending options. For more information or to register, call 530-458-5525 or email [email protected]
Safe Haven Open House
Tuesday, April 5
Colusa County Behavioral Health will be hosting an open house at the Safe Haven Wellness & Recovery Center, 124 East Webster Street, Colusa. The event will begin at 1 p.m. with refreshments and a brief overview of the program. Guided tours, information about the different wellness groups and membership policy, and an introduction to Safe Haven's peer support specialists will then be provided until 4 p.m. The open day is free and open to the public. For more information, call the Colusa County Department of Behavioral Health at 530-458-0520.
Colusa City Council Meeting
Tuesday, April 5
Colusa City Council will hold a meeting at Colusa City Hall, located at 425 Webster Street in Colusa, beginning at 6 p.m. To adhere to social distancing recommendations, City Council meetings will be available live via Zoom. For more information or to view the agenda, visit www.cityofcolusa.com.